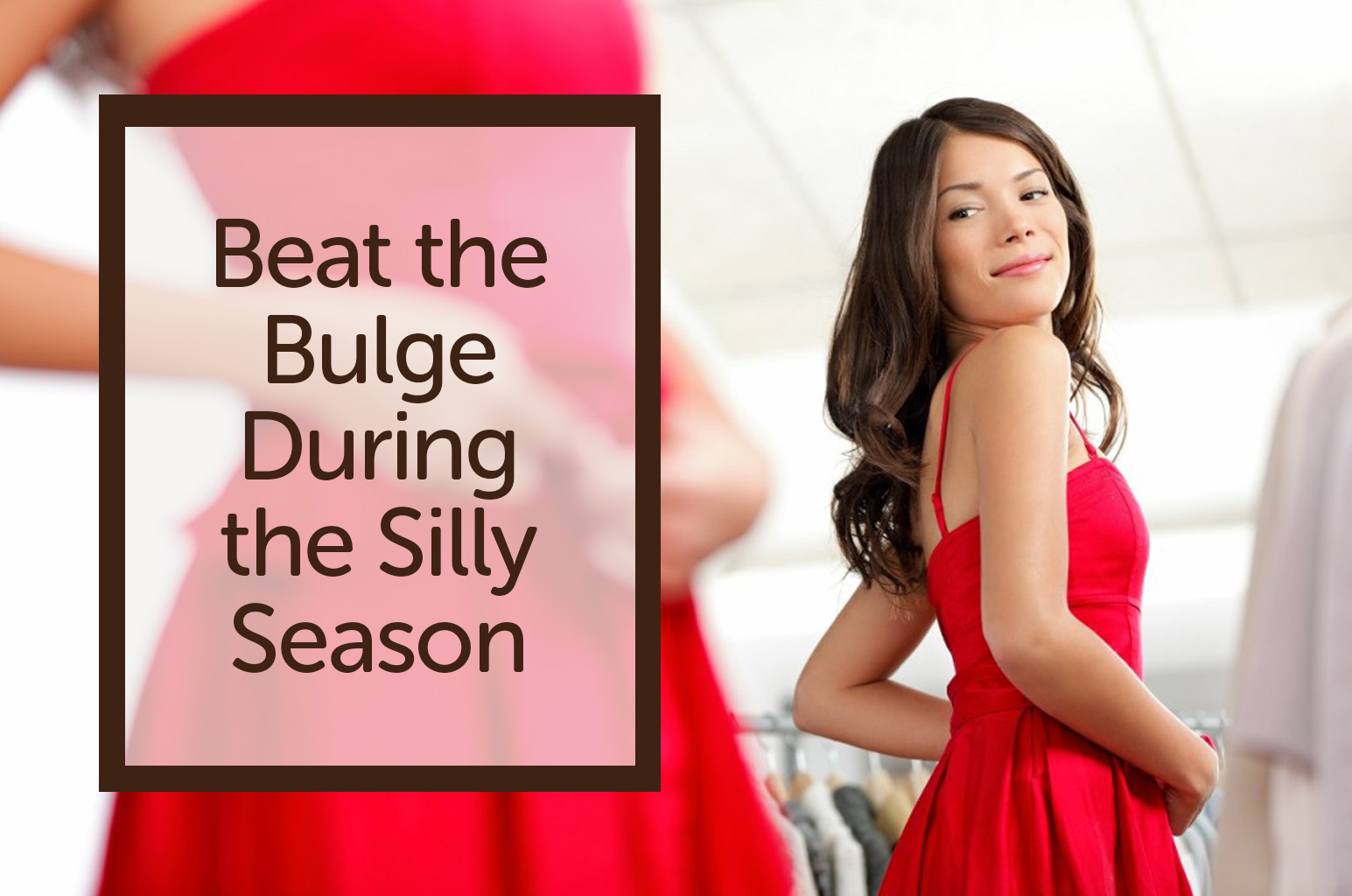 Beat the Bulge During the Silly Season
Did you know that on average Australians gain 0.8 – 1 kilogram during the Christmas period? Surprised? Don't be. With the spike in sugar intake from alcoholic drinks and calorie-laden snacks and nibbles, it is little wonder we enter the new year with tighter jeans… so what can we do about it? Here are our tips:
Be Realistic
With fun and plenty of temptation around, Christmas is not the time to attempt an entire body overhaul. Instead, aim to maintain your current weight and level of physical activity.
Don't Go Hungry
This might sound like a strange one, but we recommend making sure you eat a healthy balanced diet throughout the silly season. Don't skip meals to make up for over-indulging and never show up to a party hungry. Enjoy a healthy snack before arriving at a function so you don't go overboard on the canapés.
Switch It For a Tea
Just like alternating between water and alcoholic drinks is a great strategy for maintaining your health (and sobriety!) over Christmas, why not throw a Zing Tea into the mix. Whether it's your favourite metabolism boosting green tea, a traditional blend or a refreshing iced tea, don't miss out on the health benefits of tea during the season's festivities.
Watch Your Portions
With all that delicious food around, it can be easy to eat with our eyes and not our stomachs. Go easy on your portions, reminding yourself to chew thoroughly and eat slowly. Being mindful about your consumption gives your brain time to register your true levels of hunger so you don't over eat.
Enjoy Yourself
It is the season to be jolly after all, so whilst it's important to keep our health and weight in check, it's also okay to enjoy a treat once in awhile. Relax and soak up the time with friends and family – you deserve it!
References:
Hull H et al. The effect of the holiday season on body weight and composition in college students. Nutr Metab. 2006;3(44)