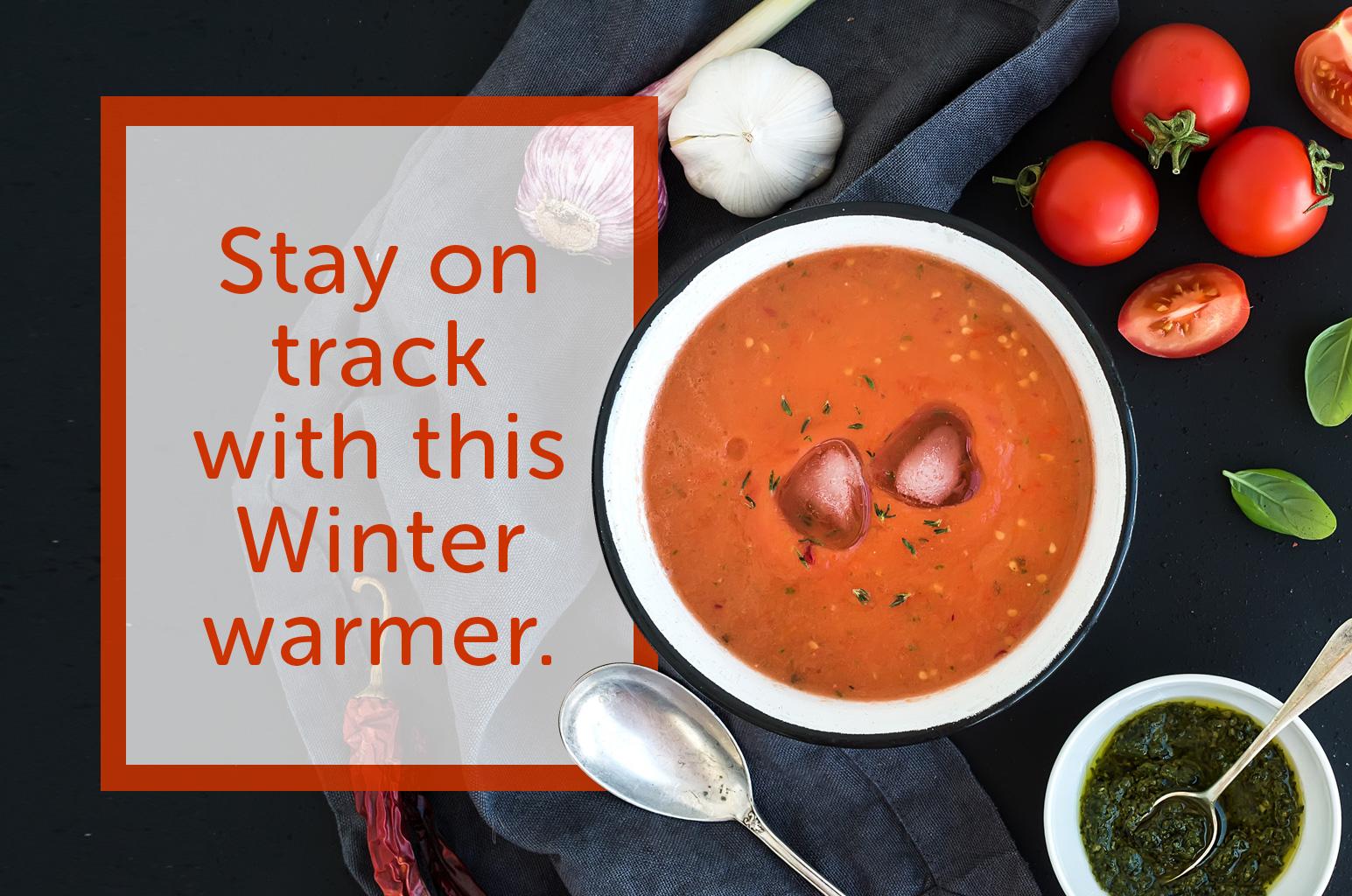 Stay on track with this Winter warmer
While summer is the season of salads and sunshine, winter can be quite the opposite. As the cold creeps in, it's tempting to reach for higher calorie comfort foods, which can make shaping up for summer a tough task.
Thankfully, there are warming, filling options that won't derail your health and weight loss efforts. One such option is a hearty, healthy soup. Simple, quick and economical, a delicious soup can be prepared on the weekend and carry you through the working week.
Hit the farmers market and pick yourself up some in-season, fresh vegetables. When preparing this tomato soup recipe, opt for low sodium stock and low-fat natural yoghurt.
Ingredients
2 cups fat-free, less-sodium chicken broth
1 cup chopped onion
3/4 cup chopped celery
1 tablespoon thinly sliced fresh basil
1 tablespoon tomato paste
2 pounds plum tomatoes, cut into wedges
1/2 teaspoon salt
1/4 teaspoon freshly ground black pepper
6 tablespoons plain low-fat yogurt
3 tablespoons thinly sliced fresh basil
Method
Combine first 6 ingredients in a large saucepan; bring to a boil. Reduce heat, and simmer 30 minutes. Place half of tomato mixture in a blender. Remove centrepiece of blender lid (to allow steam to escape); secure blender lid on blender. Place a clean towel over opening in blender lid (to avoid splatters). Blend until smooth. Pour into a large bowl. Repeat procedure with remaining tomato mixture. Stir in salt and pepper. When ready to eat, top each serving with 1 tablespoon yogurt and 1 1/2 teaspoons basil.