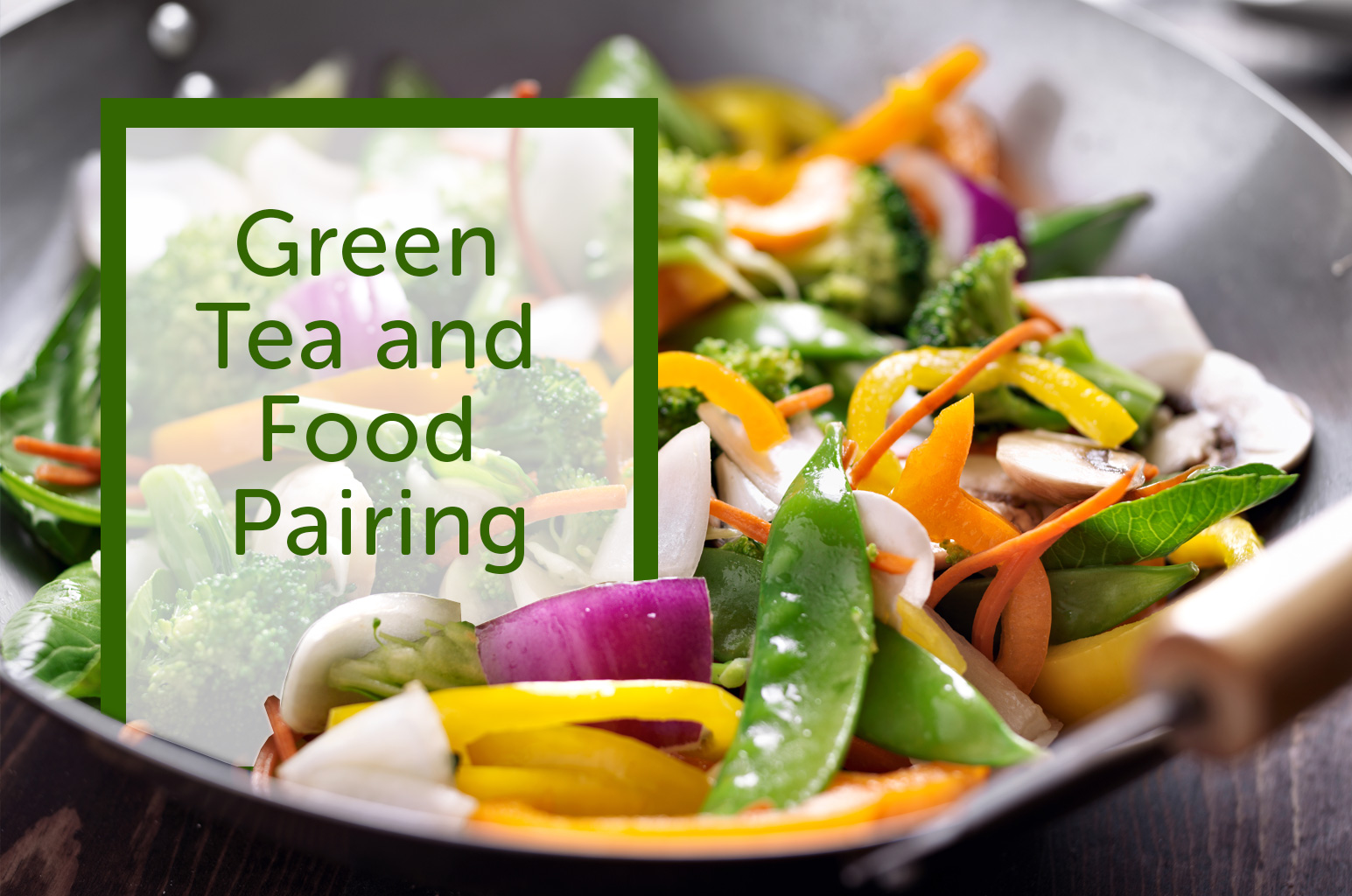 Green Tea: The Perfect Compliment to a Healthy Meal
So we've all heard of food and wine matching and even food and beer matching… but what about the health conscious among us? A little known fact is that green tea can be a wonderful accompaniment to many dishes, particularly fresh, healthy Asian-style meals.
Many of us take the time to plan and prepare a healthy evening meal, but the temptation to enjoy a calorific beer or wine alongside your stir-fry can often be hard to resist. But what if you replaced an alcoholic drink with a delicious Zing Green Tea instead?
Green tea is renowned for pairing well with a wide range of dishes, particularly healthy, Asian-style, vegetarian meals. The subtle flavours of our Zing Green Tea can be over powered by anything to heavy or hearty, but really sing alongside a stir-fry or broth – perfect for your summer-time meal plan.
Opt for a stir-fry with a lemongrass and ginger flavour base to bring out the natural flavours of the tea, such as the recipe below:
Preparation time: B 30mins
Serves: 4
Ingredients:
1½ cups uncooked basmati rice
2¼ cups water
2 tbs peanut oil
1 lemongrass stalk, finely chopped
2 tsp fresh ginger, grated
2 small red chillies, seeded & finely chopped
200g marinated firm tofu, shredded
150g green beans, sliced into 3cm (1 inch) pieces
4 spring onions, sliced
4 kaffir lime leaves, shredded
1 tbs palm sugar, grated
2 limes, juice only
3 tbs soy sauce
½ cup raw peanuts, roughly chopped
1 cup fresh coriander, roughly chopped
½ cup fresh mint, roughly chopped
Method:
Rinse the rice under cold water and cook to packet instructions. Transfer to a large bowl and pop in the fridge for a few minutes to chill while you prep the other ingredients.
Heat the peanut oil over a medium heat in a large wok or fry pan, once hot add the lemongrass, ginger and chilli and fry off for a few minutes until fragrant.
Add the shredded tofu and toss in the hot oil, frying for a few minutes until just golden.
Add the green beans and continue to toss for another minute or so adding the spring onions, lime leaves and palm sugar toss to dissolve the sugar.
Add the rice and toss through the tofu and beans making sure to combine well and coat the rice evenly in the oil.
Add the lime juice and soy sauce, tossing through check for taste and seasoning, add more lime juice or soy if need be.
Once the ingredients are well combined and warmed through remove the stir-fry from the heat and quickly toss through the coriander, mint and peanuts just before serving.
Serve with extra lime wedges and chopped peanuts on top.
Shop online with us to purchase some Zing Green Tea for yourself.